Gold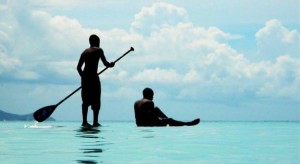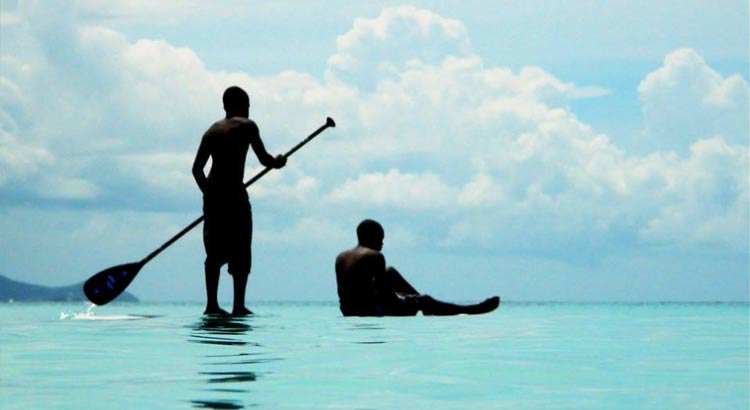 Tranquility
Photo by Naela Hamad
I have countless SUP photos, but this photo is especially one of my favorites because of the feeling of tranquility I get when looking at it. It appears as though there's no one at sea but them. One would never know upon glancing this photo, that there's a crowded shore and numerous paddlers just a few feet away. I just happened to be at the right place at the right time, and with a vision and a camera in hand.
---
Silver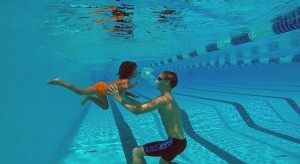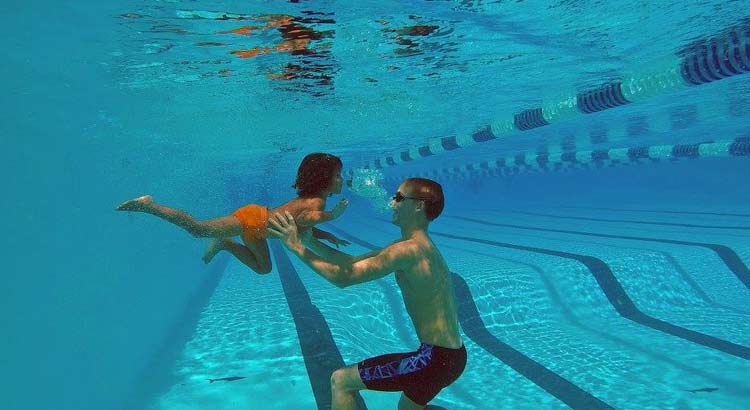 Swimming is for Life
Photo by Natalia Kuipers
Once you learn how to swim, you never forget, swimming is for life. It's important to teach the younger generation to swim because we live surrounded by water. This is a photo of Matthew Lawaetz-Mays having fun and helping out a young Dolphins swimmer.
---
Bronze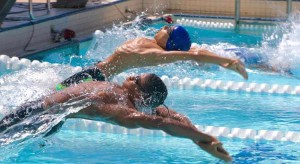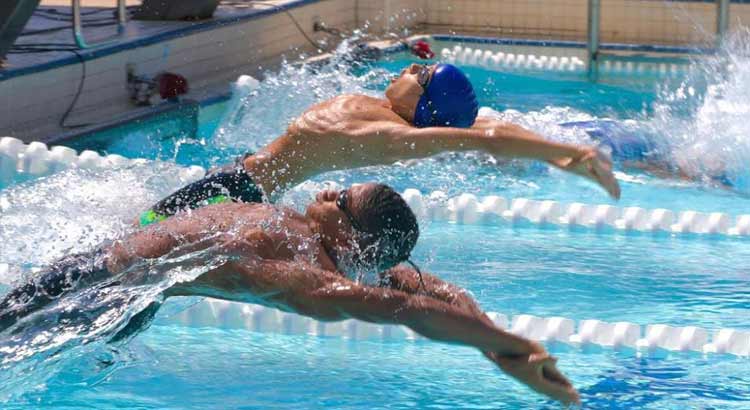 Synchronized Start
Photo by Kelly Moore
Ky Odlum, 13, and Max Wilson, 11, have a synchronized start during a swim meet in St Thomas. Both swimmers continue to break their own records in various events and continue to prove themselves to be worthy competitors when traveling abroad. Ky and Max both qualified to participate in the 2016 Carifta Games, to take place in Martinique, March 22-25, 2016.