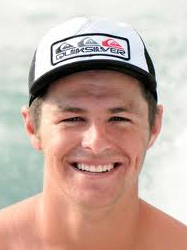 After a disappointing finish at the 2011 Pan American Games in October, U.S. Virgin Islands sailor Cy Thompson flew directly to Australia to compete in three prestigious regattas. The main reason for his trip to the other side of the world was to qualify for the 2012 Olympics.
Earlier this week, Thompson did just that.
Thompson, a St. Thomas native, finished 56th overall out of the 147 sailors in the Men's Laser Division at the 2011 International Sailing Federation (ISAF) Sailing World Championships, which were held in Perth, Australia from Dec. 3-18.
Thompson, 23, earned one of the Olympic berths available to the top 36 countries represented at the World Championships. To date, he is the only USVI sailor to qualify for the 2012 Olympics in London.
Read more: http://virginislandsdailynews.com/sports/v-i-sailor-thompson-qualifies-for-olympics-1.1248483#ixzz1qj0JV46a