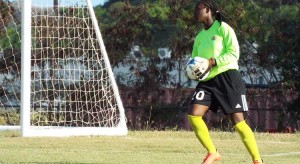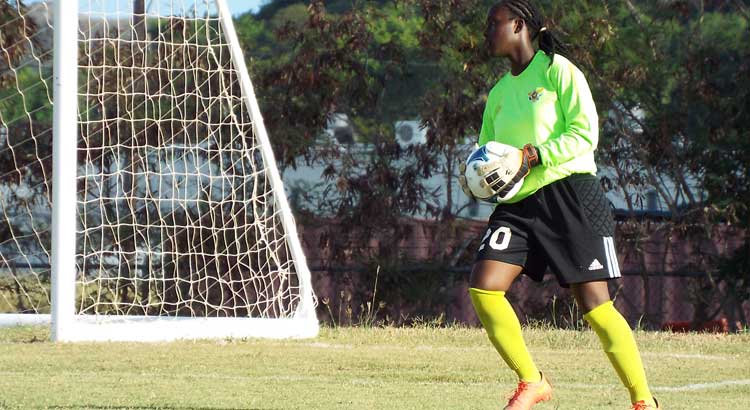 The USVI women's U-20 national soccer team hosted Turks and Caicos for an international series which resulted in two consecutive clean sheets for the USVI.
The USVI women earned two victories over Turks and Caicos defeating them 1-0 in Friday's match then 2-0 on the following day.
"I was proud of how we withstood the other team's aggressive play. The defense was outstanding and the team was very focused," said head coach Eustace Bailey.
Zola Kaza put USVI up early, scoring the only goal of the first match by attacking from the right side of the field in the 16th minute. In the second half, both sides were unable to score due to solid efforts by the two solid goalkeepers.
Bailey credited the defense, especially the strong play of Tia Hughes and goal keeper Levania Lawrence.  "The team showed great improvement since our last match versus Antigua and Barbuda," said Bailey. "Technically we were much better."
On the following day, USVI's Zola Kaza remained aggressive scoring two quick goals at the 10th and 16th minute marks. The team's defense was remained sturdy preventing Turks and Caicos from creating any opportunities.
"Zola is the brain of the team, technically and tactically she was our best player and was good on both offense and defense. She really led us this series," said Bailey.
Zola Kaza scored all three goals for the USVI squad. She was named the most valuable player.
For more information, contact the USVI Soccer Association office at (340)-719-9707 or via email at usvisoccer@gmail.com.