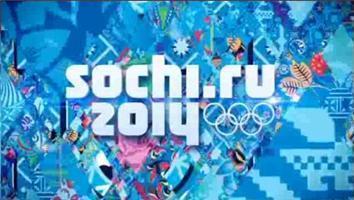 The Virgin Islands Olympic Committee is proud to announce that two Virgin Islands athletes have met the qualifications for the 2014 Olympic Winter Games which are to be held in February 2014 in Sochi, Russia.
Veronica Gaspar, 18, and Jasmine Campbell, 22, will represent the U.S. Virgin Islands in two alpine skiing events: Giant Slalom and Slalom.
Giant Slalom involves skiing between sets of poles (gates) spaced at a distance to each other. The vertical drop for a course is usually around 1,200 feet. On average a giant slalom racer may reach speeds up to 50 mph. In Slalom, poles are spaced much closer together than in Giant Slalom. Racers must pass approximately 50-60 poles in slalom to reach finish.
Both Virgin Islands athletes achieved the needed five (5) qualifying finishes this season in international competitions (under 140 points). The amount of points scored each race depends on how far the athlete is behind the leader. 
Gaspar, from St. John, graduated this June from Sun Valley Ski Academy in Idaho. Although accepted to Johns Hopkins University in Baltimore, Maryland, Gaspar will be taking a year off from school in order to prepare for the Olympics. Her best result this past winter season was a 27th place in the Junior World Ski Championships held in Quebec, Canada.
Campbell just completed her junior year in Walla Walla College, Washington. Campbell's best finish last season was a 14th place in an international (FIS) race in Sun Valley, Idaho. Campbell is the daughter of John Campbell who represented the U.S. Virgin Islands in skiing in the 1992 Winter Olympics in Albertville, France.
Both women are excited at the prospect of representing the U.S. Virgin Islands in the Olympics. For every athlete, it is a lifelong dream, and the biggest achievement. 
Another Virgin Islands athlete, Kathryn Tannenbaum (27) from St. Thomas who competes in skeleton is still waiting for her qualification result. Tannenbaum's past season has been interrupted by injury, but she hopes that when the skeleton season resumes in November, she will be able to reach the required level. January 19th, 2014 is the deadline for all athletes to qualify for the Winter Games.