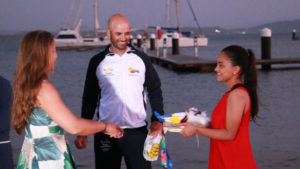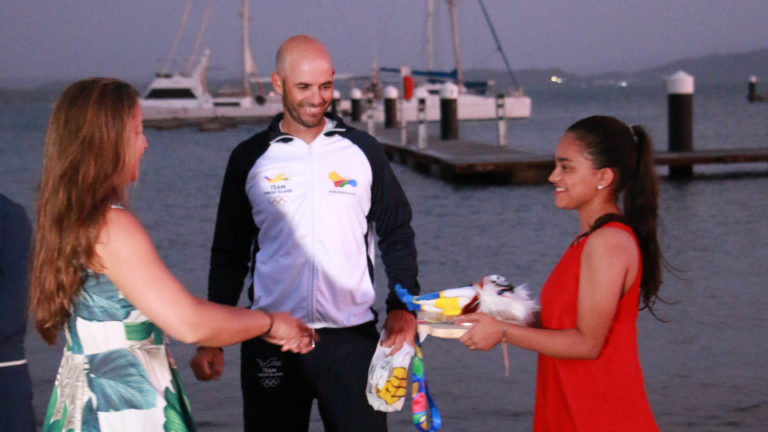 Peter Stanton, 34, won a bronze medal for the U.S. Virgin Islands in the Open Sunfish class for Sailing on Wednesday, the first medal for the USVI in the 2018 CAC Games.
Stanton, who hails from the island of St. Croix, competed against 12 other sailors in his class over the course of the 6-day regatta at Puerto Vela in Barranquilla. Lester Luis Hernández Martínez of Cuba took home the silver medal and David Misael Hernández Guzmán of Guatemala won gold.
"Since 2003, I've been trying to medal at one of these games. It's a huge monkey off my back for not getting fourth," he said. "Probably one of my bigger accomplishments in sailing."
The Crucian sailor solidified his 3rd place standing in the last race of the regatta on Wednesday by placing 2nd after hovering in the middle of the pack throughout week. He won the bronze medal by one point over Augustin Lazaro Lugo from Puerto Rico.
Team ISV was also represented by Mayumi Roller, 27, who, competed in the Radial Laser Class. Roller, who was happy to improve every day over the course of the regatta, placed 7th out of 11 competitors overall. Strong winds proved to be the largest battle for the sailors, according to both Roller and Stanton.
"The conditions here are real challenging and it's real windy, so I'm pretty beat up physically…," Stanton said.
That didn't stop the bronze medal winner who entered the last race in 5th place overall, despite some equipment issues, and said he'd planned to focus on simply enduring the winds more in the last three races.
"That's what sailing is. It's when there's more wind, your just hiking harder and just everything is just so much harder," he said. "I like to think that everyone is in as much pain as me when I'm sailing."
Stanton will be traveling to Chicago in a few days to compete in the 2018 USSCA North American Championship, where he hopes to qualify for the 2019 Pan American Games in Lima, Peru.