The second and final week of competition began on Saturday for the U.S. Virgin Islands delegation with Men's and Women's Beach Volleyball, as well as Fencing.
Both the men's and women's beach volleyball teams lost their matches against Cayman Islands and Venezuela, respectively. Fencer, Theodore Weller, 28, was defeated by Anthony Deans of Jamaica, 15-8, in the Men's Individual Sabre Round of 16.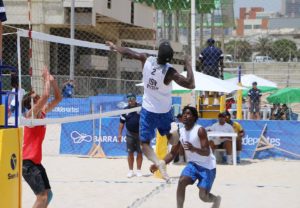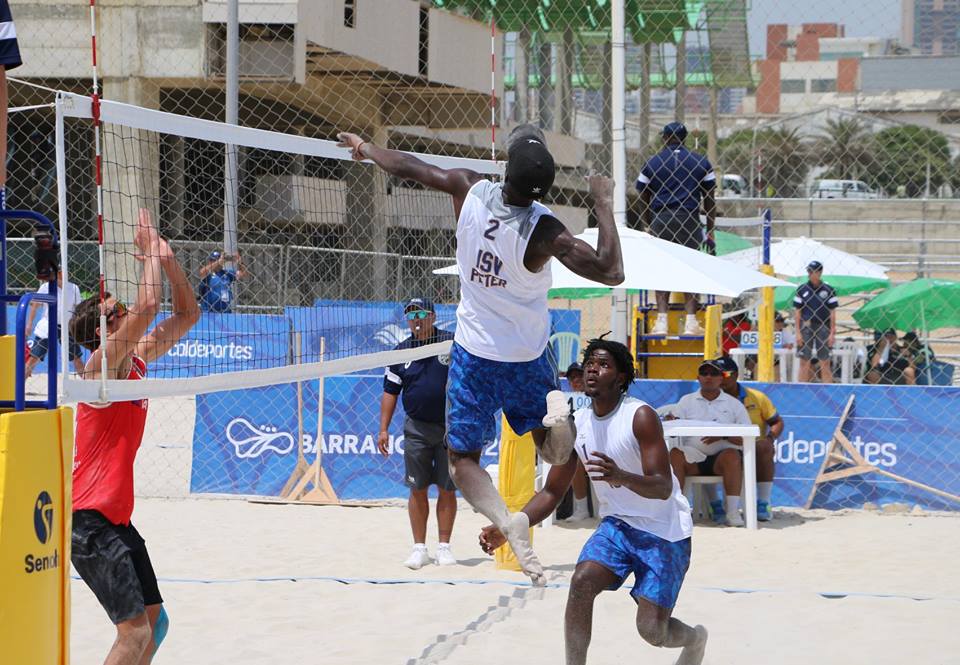 The men's beach volleyball team, represented by Edward Peter, Jr., 23, and Miguel Lopez, Jr., 18, lost two back to back sets against the Cayman Islands to end the match 2-0. Peter said the high heat and humidity are major factors to consider moving forward.
"I feel we played okay [considering] that my partner is new," he said. "I feel like our strategy for the next game: we just keep hydrated and just be ready and play hard."
Lopez, who is traditionally an indoor volleyball player, is competing in his first major beach volleyball tournament, and expects to adjust more and more to the sand over the coming days.
"The transition is very difficult, but adjustments during the game coming easier and easier [with] each point. The more you play and the more you can adjust, the more the game kind of comes to you," he said. "If you can play volleyball indoors, it's just slight adjustments on the sand that's going to make the game come easier."
Amber Bennet, 26, and Mannika Charles, 30 are representing Team ISV in women's beach volleyball. They also lost back to back sets against Venezuela to end the game 0-2.
Bennett said the team didn't make any errors, but they need to do more than that when competing at this level.
"You really have to put the ball away, and I think tomorrow that's going to be the main thing that we're going to focus on: being okay with making more mistakes, but being more aggressive," she said.
On Sunday, the women's team will be playing Panamá, as well as Trinidad and Tobago. The men will be playing Curaçao and México.
Team ISV also begins competition on Sunday in Athletics and Men's Basketball, where the team will be playing host country, Colombia.