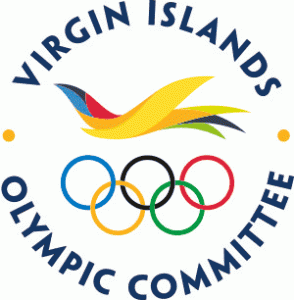 In 1966, several sports-minded citizens of the Virgin Islands agreed that something had to be done to provide our athletes with a better chance to compete on an international level.
The first requirement was to affiliate at least five sports to their respective International Federations by convincing these International Federations that their sports were active in the Virgin Islands and that our athletes could be competitive on the regional level. Six sports were affiliated; Track & Field, Yachting, Weightlifting, Basketball, Fencing and Volleyball.
As a result of a major lobbying effort to the International Olympic Committee, the Virgin Islands was granted permission to participate on a trial basis in the 1966 San Juan Central American & Caribbean Games. Despite many difficulties, Carl Plaskett, Ivan David, Liston Sprauve, Rudy Thompson and John Hamber won medals, and as a result, the Virgin Islands was granted full membership status in the International Olympic Committee.
The Virgin Islands Olympic Committee was built on that auspicious beginning and, with the exception of the boycotted 1980 Olympics in Moscow, has sent a team to every Central American & Caribbean, Pan American and Olympic competition since 1966. The VIOC's first Olympic medal was won at the 1988 Seoul Olympics by Peter Holmberg in Yachting. The VIOC has grown from it's original six federations to twenty-three.